Counseling For Your Mental Well Being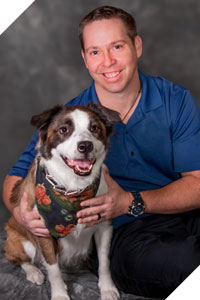 Damon Dye, Ed.D.
Mental Health Counselor
Damon Dye, Ed.D., is a Licensed Mental Health Counselor/Supervisor, a National Certified Gambling Counselor/Supervisor, and a National Board Approved Clinical Consultant. He specializes in trauma and relationship repair, is certified in Advanced Clinical Brainspotting through Attachment, Complex PTSD, and Dissociation. He has trained in Emotionally Focused Couples Therapy, Emotionally Focused Therapy with Trauma Survivors, and Gottman Therapy for couples and families. Dr. Dye was an Adjunct Professor for Springfield College from 2008 - 2016 where he earned his Masters of Science of Mental Health Counseling. He was awarded his Doctorate of Education in Counseling Psychology from Argosy University, Sarasota.

Dr. Dye has worked with patients and their families in Tampa Bay in both residential and outpatient settings since 2004. Dr. Dye is an adjunct trauma professor for the International Association of Trauma Professionals (IATP.) He has provided gambling addiction assessment and treatment training for local Drug Courts and has been retained as a forensic expert testifying on gambling addiction for both Federal and local jurisdiction cases. Dr. Dye was also invited, through the Florida Certification Board as a Developmental Committee member, for credential creation of the Certified Gambling Addiction Counselor (CGAC) and has been providing trainings since 2005.

Dr Dye is specialized in relationships, trauma, youth behavior, emotional distress, and problem gambling. He has assisted patients in resolving issues related to ADHD/ADD, adjustment, anxiety, anger, attachment, betrayal, conduct, depression, family dynamics, gambling addiction, grief, impulse control, relationship conflict, communication, panic attacks, PTSD, and traumatic stress. Dr. Dye's clinical experience has also included adult outpatient psychotherapy, adolescent development through recreational programming, behavior modification in adolescents/children, and administration management of clinical services for incarcerated juveniles.

Dr. Dye is a published author and presents workshops on youth behavior and parental and staff interventions. Dr Dye also presents trainings for traumatic injuries and stressful incidents such as accidents, abadonment, and bereavement. He has been awarded the C.G. Jung Society of Sarasota Scholarship for 2008. In addition, his work results include recreation/mental health treatment plans recommended for Best Practices to the Florida Department of Juvenile Justice.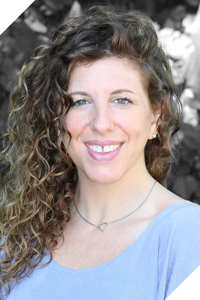 Lauren Renne, LCSW
Licensed Clinical Social Worker
Lauren Renne is a Licensed Clinical Social Worker who completed her Master's in Social Work at NYU and has over a decade of experience working with individuals and families across multiple settings. She specializes in building strong therapeutic alliances and encouraging clients to be themselves - promoting overall healing rather than just treating symptoms. Using cognitive behavioral therapy and a person-centered approach, Lauren guides clients to positive results and greater resilience.

Lauren understands the strength it takes for people to share their story, so her first priority is establishing trust and creating a safe environment. In order to do that, she pays close attention to the whole picture and the influences affecting each person's journey – including their job, culture, home environment – and their hopes, joys, fears and losses. Much of her approach is focused on being a safe place to navigate through some of the more challenging parts of life. She truly believes that having a strong therapeutic alliance can be the key for individuals seeking to feel less alone, lost, or stuck.

She has experience in crisis settings, helping people through their toughest moments – providing grief therapy, trauma intervention, and support for women who have experienced rape and sexual assault. Other specialties include addressing reproductive concerns & women's health, family dynamics, relationship issues, depression, anxiety, trauma, chronic medical conditions, LBGTQ needs, and substance abuse. In addition to working in hospitals and clinics, she has worked in less traditional environments in attempts to make mental health accessible to everyone, including mobile clinics and gardening therapy.

Lauren spent many years working with clients facing the challenges of dual diagnosis, addiction and severe mental illness, including her work in medical and psychiatric emergency rooms. This experience allows her to support those learning to function with mental illness and provide psycho education for long term success.

She has traveled to and lived in South America in order to expand on cultural dynamics and how they impact individuals and families. This part of her journey has helped her to connect more deeply with individuals of diverse backgrounds and to have a better understanding of cultural impact on relationships and mental health.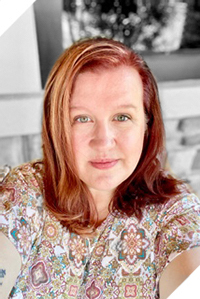 Penny Carey, LMHC
Mental Health Counselor
Dr. Penny Carey is an Air Force Veteran who has lived and worked around the world and is excited to finally settle permanently in Florida. Originally from Colorado, Penny has worked in the mental health field for over 15 years.

She attended the Colorado School of Professional Psychology where she earned both an MA and PsyD in Clinical Psychology with her doctorate emphasis on Child/Adolescent Psychology.

Penny has helped her clients in inpatient, outpatient and forensic settings. She enjoys working with children, adolescents, adults and families and specializes in trauma/PTSD, military, substance abuse, childhood disorders and co-occurring disorders. She likes to use an eclectic approach to therapy, using a wide variety of treatment modalities, including Cognitive Behavioral Theory, Solution Focused Therapy, EMDR, Motivational Interviewing, Art, and Experiential Therapy. She finds that having a variety of tools in the toolbox allows her to meet the client where they are and empower them to be in control of their therapy.

When working with children and adolescents, Penny understands the value of engaging family members so that they can understand the child's needs and develop the skills to manage emotional and behavioral challenges for the long term. She has an aptitude for working with "difficult" teens and is skilled at identifying underlying causes for negative behaviors.

Her credentials including being registered in the State of Florida as a Licensed Mental Health Counselor, Qualified Supervisor for Mental Health Counselor (MHC), and Marriage & Family Counselor (MFT). Penny is dual licensed in the State of Colorado as a Licensed Professional Counselor, Supervisor for Licensed Profession Counselor Candidates, and Marriage & Family Therapist Candidates.

Penny is excited to join the Triangle Resolutions team and looks forward to serving the Riverview and greater Tampa Bay communities as a healer and mental health advocate.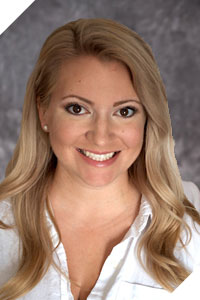 Amanda May, LMHC, LMFT
Mental Health Counselor
Amanda May is a Licensed Mental Health Counselor as well as a licensed Marriage and Family Therapist. She attended the University of South Florida where she earned a Bachelor's Degree in Psychology with a minor in Child Development, and a Master's in Rehabilitation and Mental Health Counseling.

Amanda works with a number of different populations and specializes in working with families, children, and couples. It is her goal to help facilitate counseling that helps to identify and resolve unhelpful dynamics in families and relationships. Amanda has received training in Emotional Focused Therapy for relationship repair and also Dialectical Behavioral Therapy which is designed to help people struggling with impulse control and other damaging behaviors.

Additionally, Amanda has helped people struggling with depression, anxiety and life transitions. She strives to provide a warm client-centered environment and works collaboratively to give her clients the skills they need to make positive lasting changes in their own lives.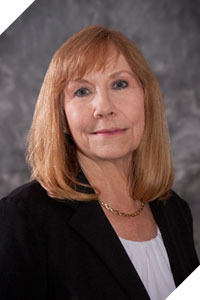 Penny
Office Manager
Penny, office director of Triangle Resolutions, specializes in making sure your navigation through insurance benefits, logistics, and overall patient care is optimized. As primary first contact, she serves patients through billing, scheduling, and benefit optimization. She's specialized in compassionate listening and a client centered approach. Penny also directly supervises Chloe's development of morale improvement.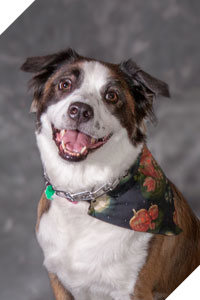 Chloe
Director of Office Morale
Chloe, our Humane Society Rescue Border Collie/Australian Sheppard mix is here to serve your morale improvement. At 3 years of age, she is loving and quick to cuddle up when she feels you in distress. She has yet to master basic office skills such as answering phones however she is happiest when lying next to you or having her belly rubbed : )