Counseling For Your Mental Well Being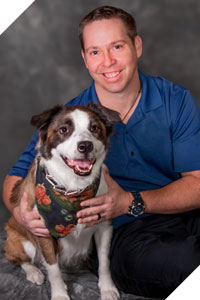 Damon Dye, Ed.D.
Mental Health Counselor
Damon Dye, Ed.D., is a Licensed Mental Health Counselor/Supervisor, a National Certified Gambling Counselor/Supervisor, and a National Board Approved Clinical Consultant. He specializes in trauma and relationship repair, is certified in Advanced Clinical Brainspotting through Attachment, Complex PTSD, and Dissociation. He has trained in Emotionally Focused Couples Therapy, Emotionally Focused Therapy with Trauma Survivors, and Gottman Therapy for couples and families. Dr. Dye was an Adjunct Professor for Springfield College from 2008 - 2016 where he earned his Masters of Science of Mental Health Counseling. He was awarded his Doctorate of Education in Counseling Psychology from Argosy University, Sarasota.

Dr. Dye has worked with patients and their families in Tampa Bay in both residential and outpatient settings since 2004. Dr. Dye is an adjunct trauma professor for the International Association of Trauma Professionals (IATP.) He has provided gambling addiction assessment and treatment training for local Drug Courts and has been retained as a forensic expert testifying on gambling addiction for both Federal and local jurisdiction cases. Dr. Dye was also invited, through the Florida Certification Board as a Developmental Committee member, for credential creation of the Certified Gambling Addiction Counselor (CGAC) and has been providing trainings since 2005.

Dr Dye is specialized in relationships, trauma, youth behavior, emotional distress, and problem gambling. He has assisted patients in resolving issues related to ADHD/ADD, adjustment, anxiety, anger, attachment, betrayal, conduct, depression, family dynamics, gambling addiction, grief, impulse control, relationship conflict, communication, panic attacks, PTSD, and traumatic stress. Dr. Dye's clinical experience has also included adult outpatient psychotherapy, adolescent development through recreational programming, behavior modification in adolescents/children, and administration management of clinical services for incarcerated juveniles.

Dr. Dye is a published author and presents workshops on youth behavior and parental and staff interventions. Dr Dye also presents trainings for traumatic injuries and stressful incidents such as accidents, abadonment, and bereavement. He has been awarded the C.G. Jung Society of Sarasota Scholarship for 2008. In addition, his work results include recreation/mental health treatment plans recommended for Best Practices to the Florida Department of Juvenile Justice.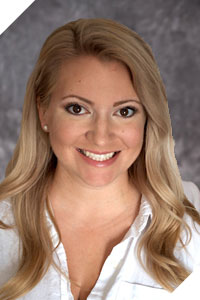 Amanda May, LMHC, LMFT
Mental Health Counselor
Amanda May is a Licensed Mental Health Counselor as well as a licensed Marriage and Family Therapist. She attended the University of South Florida where she earned a Bachelor's Degree in Psychology with a minor in Child Development, and a Master's in Rehabilitation and Mental Health Counseling.

Amanda works with a number of different populations and specializes in working with families, children, and couples. It is her goal to help facilitate counseling that helps to identify and resolve unhelpful dynamics in families and relationships. Amanda has received training in Emotional Focused Therapy for relationship repair and also Dialectical Behavioral Therapy which is designed to help people struggling with impulse control and other damaging behaviors.

Additionally, Amanda has helped people struggling with depression, anxiety and life transitions. She strives to provide a warm client-centered environment and works collaboratively to give her clients the skills they need to make positive lasting changes in their own lives.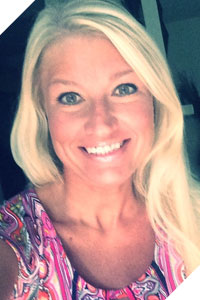 Laura Delaney
Clinical Social Worker
Laura Delaney is a Licensed Clinical Social Worker who has been in practice for over 15 years. She has a Master's Degree in Social Work, with a concentration in mental health, from the University of Maryland.

Laura has experience and interest in working with clients facing a variety of challenges. She has extensive experience working with those struggling with depression, anxiety, relationship conflict, trauma history, bipolar disorder, and those living with chronic medical conditions. Laura has received training in Cognitive Behavioral Therapy, Dialectical Behavioral Therapy, and multiple approaches to trauma treatment. While working with clients, she tailors the treatment approach to meet the unique needs of each client individually.

Laura believes in the many benefits of psychotherapy and is very fulfilled by working with clients, helping facilitate the changes clients hope to make in their lives. She believes strongly in the ability for those in therapy to heal emotional wounds, repair and strengthen relationships, gain insight, and achieve personal growth. Her goal is to provide her clients with a safe, comfortable space where they will feel supported and encouraged to achieve their goals and make meaningful change.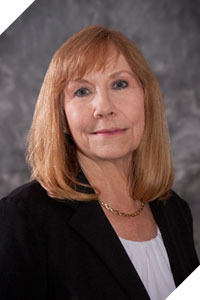 Penny
Office Manager
Penny, office director of Triangle Resolutions, specializes in making sure your navigation through insurance benefits, logistics, and overall patient care is optimized. As primary first contact, she serves patients through billing, scheduling, and benefit optimization. She's specialized in compassionate listening and a client centered approach. Penny also directly supervises Chloe's development of morale improvement.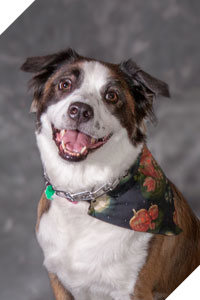 Chloe
Director of Office Morale
Chloe, our Humane Society Rescue Border Collie/Australian Sheppard mix is here to serve your morale improvement. At 3 years of age, she is loving and quick to cuddle up when she feels you in distress. She has yet to master basic office skills such as answering phones however she is happiest when lying next to you or having her belly rubbed : )