Counseling For Your Mental Well Being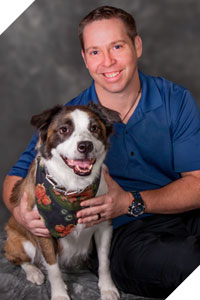 Damon Dye, Ed.D.
Mental Health Counselor
Damon Dye, Ed.D., is a Licensed Mental Health Counselor/Supervisor, a National Certified Gambling Counselor/Supervisor, and a National Board Approved Clinical Consultant. He specializes in trauma and couples work, is certified in Advanced Clinical Brainspotting through Attachment, Complex PTSD, and Dissociation. He has trained in Emotionally Focused Couples Therapy, Emotionally Focused Therapy with Trauma Survivors, and Gottman Therapy for couples and families. Dr. Dye has been an Adjunct Professor for Springfield College since 2008 where he earned his Masters of Science of Mental Health Counseling. He was awarded his Doctorate of Education in Counseling Psychology from Argosy University, Sarasota.

Dr. Dye has worked with patients and their families in Tampa Bay in both residential and outpatient settings since 2004. Dr. Dye is an adjunct trauma professor for the International Association of Trauma Professionals (IATP.) He has provided gambling addiction assessment and treatment training for local Drug Courts and has been retained as a forensic expert testifying on gambling addiction for both Federal and local jurisdiction cases. Dr. Dye was also invited, through the Florida Certification Board as a Developmental Committee member, for credential creation of the Certified Gambling Addiction Counselor (CGAC) and has been providing trainings since 2005.

Dr Dye is specialized in relationships, trauma, youth behavior, emotional intelligence, and problem gambling. He has assisted patients in resolving issues related to ADHD/ADD, adjustment, anxiety, anger, attachment, betrayal, conduct, depression, family dynamic changes, gambling addiction, grief, impulse control, marital conflict, marital communication, mistrust, panic, PTSD, and traumatic stress. Dr. Dye's clinical experience has also included adult outpatient psychotherapy, adolescent development through recreational programming, behavior modification in adolescents/pre-schoolers, and administration management of clinical services for incarcerated juveniles.

Dr. Dye is a published author and presents workshops on youth behavior, traumatic stress, and problem gambling to mental health professionals, staff, parents, and volunteers of community organizations. He has been awarded the C.G. Jung Society of Sarasota Scholarship for 2008. In addition, his work results include recreation/mental health treatment plans recommended for Best Practices to the Florida Department of Juvenile Justice.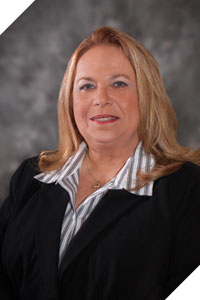 Alice Rossi
Academic Interventionist
Alice Rossi has served as a dedicated advocate for students in Hillsborough County since 2003. She is passionate about helping every student succeed and ensuring that they have the tools and the support they need to overcome challenges and become accomplished readers.

Alice has her Master of Science Degree from the State University of New York at Buffalo and a Bachelors of Arts Degree where she was granted a special major entitled Reading and Dyslexia. She also earned the Distinguished Alumnae Award from Erie Community College.

Motivated by the academic struggles her own sons experienced, Alice became an expert in fostering a positive learning environment and customizing teaching strategies to build on students' strengths. She took this expertise and passion and opened a Center for Dyslexia in Rochester, NY. She also achieved Erie County recognition for working as an advocate with SUNY Law School and is recognized throughout western New York State and Canada for her lectures, teacher training, parent training and advocacy. Upon moving to the Tampa Bay area with her husband, Alice joined the HCPS system and she now specializes in working with students challenged with SLD, ADD/ADHD, reading and language based challenges, reading comprehension, dyslexia, speaking & fluency issues, low self-esteem, and other factors affecting academic achievement. Alice's success as a teacher goes beyond her specialized skills and acumen in advanced methodologies. It is a direct result of the relationships she builds with students and their families; the genuine interest and concern she has for them as individuals. Alice understands the value of a kind word, the significance of showing up at an athletic event or performance, and the impact of going above and beyond to make a student feel special. She sees her role as a teacher as far more than providing instruction in vocabulary and phonics. Her students learn about setting goals, making good decisions, and developing resiliency. They not only become successful readers, but accomplished adults – adults who come back to visit Alice and share their gratitude for her confidence in them.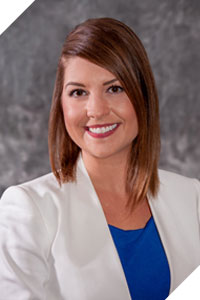 Katherine Allen, RDN, L D/N
Registered Dietitian
Katherine Allen, RDN, L D/N, is a Registered and Licensed Dietitian Nutritionist with the National Commission on Dietetic Registration and Florida Department of Health. She holds a Bachelor of Science degree in Food and Nutrition from the University of Alabama and has been in the field of nutrition and dietetics for over 4 years with her experience being based in functional medicine. Katherine has a proactive, integrative, and evidence-based approach to providing nutritional counseling and medical nutrition therapy. She works with individuals of every stage in the life cycle from pediatrics to older adults.

In practice Katherine follows a non-diet methodology, which when simplified means that no foods are restricted. She is here to guide you and provide you with direction and the tools needed in order for you to achieve your optimal nutrition status. Katherine looks forward to meeting you and helping you meet your nutritional goals with the outcome you desire.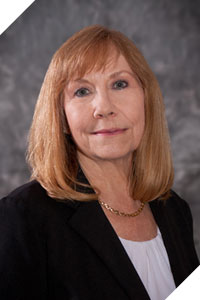 Penny
Office Manager
Penny, office director of Triangle Resolutions, specializes in making sure your navigation through insurance benefits, logistics, and overall patient care is optimized. As primary first contact, she serves patients through billing, scheduling, and benefit optimization. She's specialized in compassionate listening and a client centered approach. Penny also directly supervises Chloe's development of morale improvement.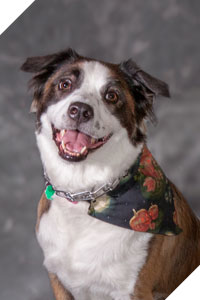 Chloe
Director of Office Morale
Chloe, our Humane Society Rescue Border Collie/Australian Sheppard mix is here to serve your morale improvement. At 3 years of age, she is loving and quick to cuddle up when she feels you in distress. She has yet to master basic office skills such as answering phones however she is happiest when lying next to you or having her belly rubbed : )